We're are an improvisational and sketch comedy theater located in the Bloomingdale neighborhood of Washington, DC,as well as multi-use performance, rehearsal, event, and meeting space. We offer performances and shows on most nights of the week, and improvisational comedy classes and workshops (both beginning and advanced) on others. We also provide additional training and classes beneficial to performers, writers, and creative thinkers of all kinds.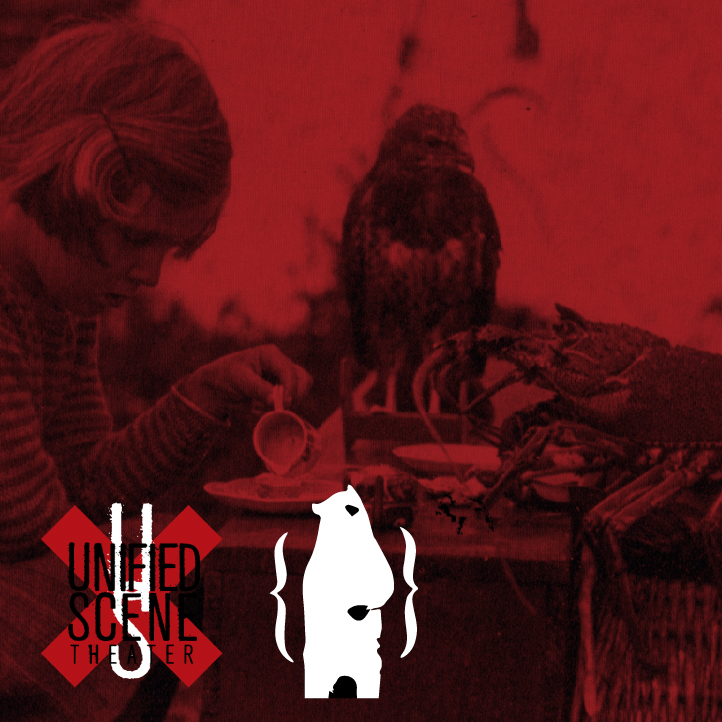 The Unified Scene Theater Takes Over Big Bear Cafe
Wednesday, May 8th, 8 pm.
FREE
Big Bear Cafe and The Unified Scene Theater, a brick-and-mortar improv comedy theater in the Bloomingdale neighborhood of DC, are teaming up monthly to provide laughter to neighborhood, bringing the area's most talented and experienced improv troupes to weave comedy gold right before your eyes using only the suggestions you give them at the top of every scene. It's comedy without a net, the same kind that comedy legends Tina Fey, Amy Poehler, Will Ferrell, Steve Colbert, Steve Carrell, and numerous others have performed. Fun and laughter guaranteed. And, once again, it's FREE!
The Unified Scene Theater Short-Form Players: 
Joe Gagliardi III
Ryan Baugh
William John Kuduk
Kurt Berning
Luke Wadsworth
Jake Boggs
Rachel Johansen
JJ Walter
Alliy Marie
ShawnMikael[s]
Shawn Westfall
Mikael Johnson
Doors open at 7:15 pm, again, at The Big Bear Cafe. Show starts at 8 pm. 
Check out Big Bear Cafe with your senses at 1700 1st Street NW
Now Registering
Classes. Workshops. Jams. & All Things Improv.
HOLY SMOKES
This dude from the eagles is totally wearing our tee shirt.  He's even on a private jet. Ballin'!
Now you can get one too! 
 Pick one up next time you're at a show, or order one online below.
Pick one up for $15 at one of shows, or $20 Online (includes $5 shipping)
Shows, Events & Happenings
currently going on at TUST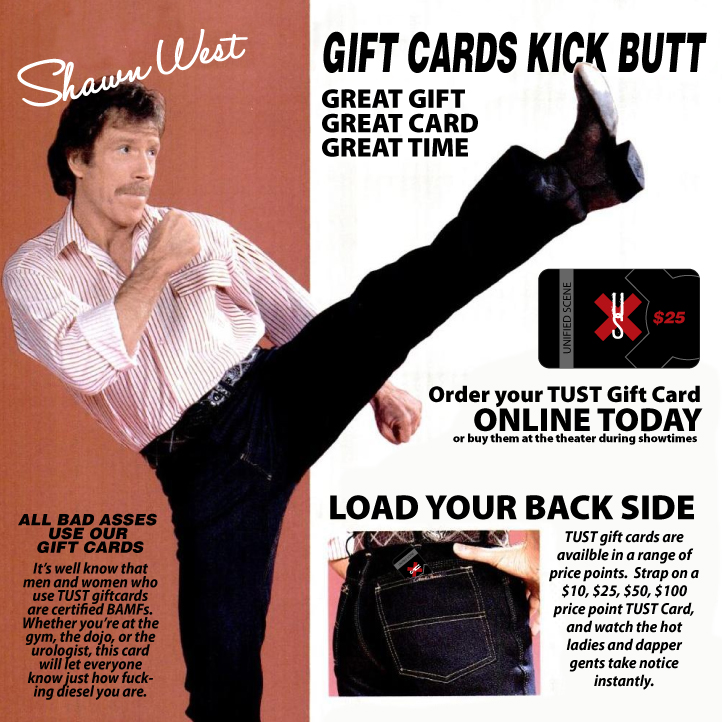 TUST GIFT CARDS
GIVE THE THE GIFT OF WORLD PEACE
Yep. It has eluded the human race since we left the swamp.  Religions, Monarchs, Leaders, and John Lennon have all promised it, but we have shit the bed every time. 
This one is a lock. 
We guarantee that if we sell enough of these things, get filthy rich, and buy a lap giraffe; world peace is mosdef gonna happen. This is a tremendous solution; as logical as building a big ass wall to fix the 'jobs being automated by machines and AI' problem.   So if things go south, remember it's all your fault.  Shoulda got the card, squire.