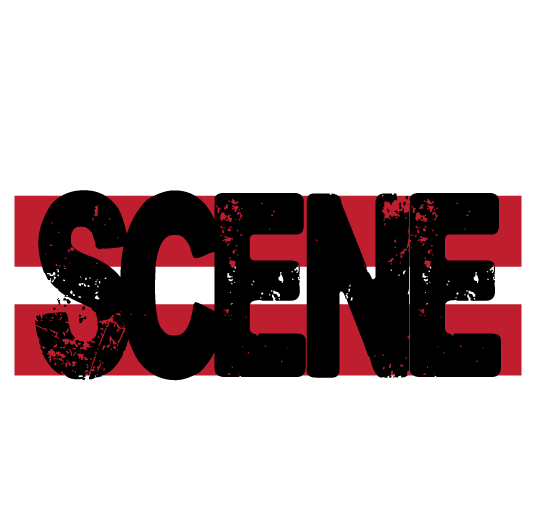 Scene / Work
Why not​ make a scene at work?
BRING IMPROV TO WORK
Perhaps you've already figured out that not only do the principles of improv, when applied on stage, lead to more successful comedic scenes and shows, but that more people in your life, specifically people you work for or work with, or even the "you" at work — could use them, too.
In addition to being one of the co-founders as well as the Artistic Director of the The Unified Scene Theater, Shawn Westfall is also the CEO and primary facilitator of a company called  Commedia Partners. Commedia Partners is a company founded on the idea that the same tools and principles used by improvisational comedians to collaborate in real time — listening, being present, dispensing with individual agendas — can result in unanticipated and unprecedented possibilities and potential. Commedia Partners believes that, using the tools of improv, organizations can:
Promote teamwork, collaboration and leadership
Promote a greater sense of trust among colleagues
Build, strengthen, and flex creative muscles
Open and expand lines of communication
Commedia Partners has helped organizations of all sizes — from startups to Fortune 500 companies. Whether your organization wants to create and unite teams, cement  partnerships, unite business units, train the next generation of leaders, navigate change, learn to more effectively listen and communicate, become fast-to-create" or transform organizational cultures to unleash potential, Commedia Partners can help.
In fact, in partnership with Commedia Partners, The Unified Scene Theater is offering a new class designed specifically for those interested in discovering how the principles of improv can make them better employees, better colleagues, better leaders. Taught by both co-founders of The Unified Scene Theater, Shawn Westfall and Kathy Baird Westfall,  Improv for Business Leaders (Current and Future)  will provide tools, skills and takeaways from the world of improvisational comedy — from listening to public speaking to enhancing EQ (Emotional Intelligence) and creativity — that students can use immediately use on the job to be more effective at work, and everywhere else.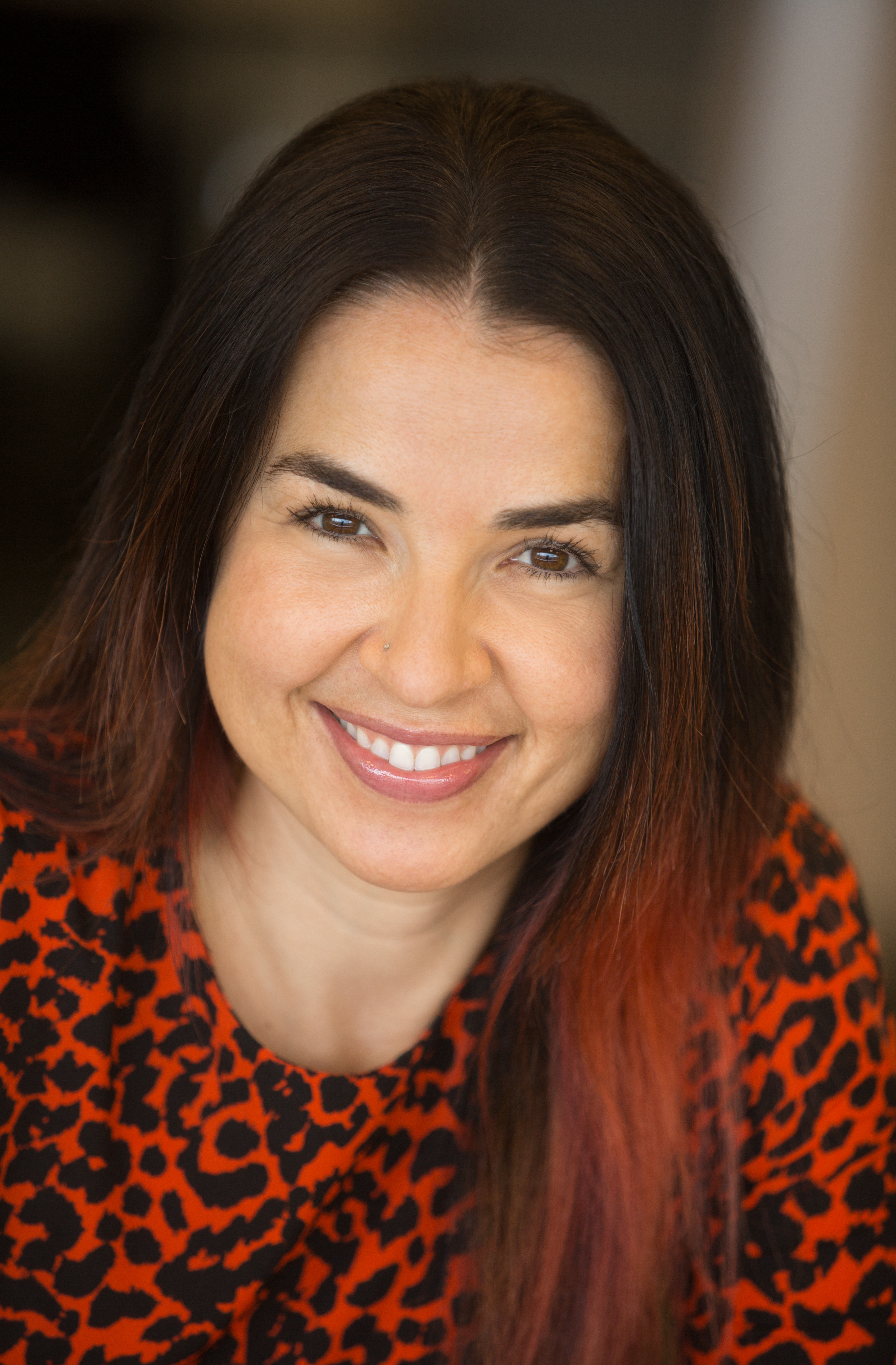 Kathy Baird Westfall
Executive Vice President, Strategy and Social@
Ogilvy, Washington D.C.
Co-Founder, The Unified Scene Theater
One of the world's most highly regarded and respected experts in PR, Social Media and Strategy, Kathy Baird Westfall has won nearly every room she's walked into. In a storied career that has had her holding top positions across the world's leading global advertising and public relations agencies, Kathy currently serves as an Executive Vice President and Group Head at Ogilvy Washington where she leads the strategy, digital and social teams. Her ability to pitch to and win the business of such revered global brands as MetLife, McGraw Hill Education, Mozilla Firefox, CSL Behring and the UN Foundation has made her an expert at understanding where social media and strategy intersect, which has also made her a frequently sought out speaker and panelist at industry conferences and events; she's moderated or provided keynote insight at such events as the  PR News Social Media Summit (NYC, 2015), the Digital Marketing Conference of The Nestle Group of Italy, (Milan, 2010), and the Beyond The Dot Conference (Washington, DC, 2014, 2015).
She's also an adjunct professor at Georgetown University's Masters in Public Relations and Corporate Communications program, where created the school's first digital strategy curriculum. She has taught Integrated Marketing and Digital Strategy since 2008, and led various workshops on content marketing and improv for business.
Kathy has worked in the digital and integrated marketing space for nearly 20 years and her work has earned several awards including the In2 SABRE, Cannes PR Lion Shortlist, American Marketing Association M Award, The Pollie Award, The Addy Award and others.
She's the co-founder of The Unified Scene Theater and also sits on the board of Story District, a Washington, DC based storytelling organization. She holds a bachelor's degree in political science from The George Washington University, and an international master's degree in business administration from Georgetown University. She studied theater at the American Academy of Dramatic Arts in New York City.
Shawn Westfall
Co-Founder and Artistic Director, The Unified Scene Theater
CEO and Founder, Commedia Partners
Shawn Westfall's career as both improv teacher and performer is storied: for 11 years, Shawn was the exclusive teacher of improvisational comedy at the DC Improv; in fact, he inaugurated the first improv comedy class there 12 years ago, helping grow and build the curriculum into the DC Improv Comedy School, which now boasts a roster of teachers and hundreds of students. His classes (and the numerous performances they've generated) have been featured in the pages of The Washington Post, The Washington Post Express, Washingtonian magazine, as well on NPR and Washington Post Radio. In addition to teaching improv, he's been performing for nearly two decades; currently  in a two-person improv show, ShawnMikael(s), that's played to audiences all over the Eastern seaboard, racking up a number of accolades during its short time in existence: the troupe performs a monthly show in the Columbia Heights sections of Washington, DC that's sold out the last 33 of the last 36 months in a row.
He's also the founder and primary facilitator of events for Commedia Partners, a consultancy that's brought improv as a strategy for fostering creativity, leadership, team-building, change-management, business strategy, and organizational development on-site and off-site to various private, public and non-governmental organizations, including the U.S. Chamber of Commerce, Discovery Communications, B'nai Brith Youth Organization, Touchstone Consulting, Booz Allen Hamilton, 360Live Media, Ogilvy, Burson-Marsteller, The Washington Post Company, GEICO, The World Bank, AIPAC, Chipotle, ShotSpotter, Flying Dog Brewery, the consulate for the Embassy of Indonesia, SRA International, the National Institutes of Health, Sol Systems, and Hello, Cupcake!, among numerous others.
Prior to founding his company, Shawn had forged another successful career as an advertising creative and strategist: As a leader in the marketing department of the Washington Speakers Bureau, Shawn was responsible for crafting speech topics and messaging for some of the world's most revered and respected voices and visionaries in the fields of government, leadership, business, sports, and media. As a senior creative and strategist for Proof Integrated Communications, the in-house creative division of Burson-Marsteller, Shawn took advertising ideas from concept to finished product, shaping strategy and creative — print ads, radio spots, video and digital/social media campaigns — for such Fortune 500 brands as Accenture, Intel, Microsoft, Chevron, Coca-Cola, Comcast, HTC, and Raytheon (among numerous others), as well as for non-profit, governmental and non-governmental organizations.
Shawn has a B.A. in English from the University of Maryland at College Park, and an M.A. in English Literature from The University of Texas at San Antonio. He is also an honorably discharged veteran of the United States Air Force.