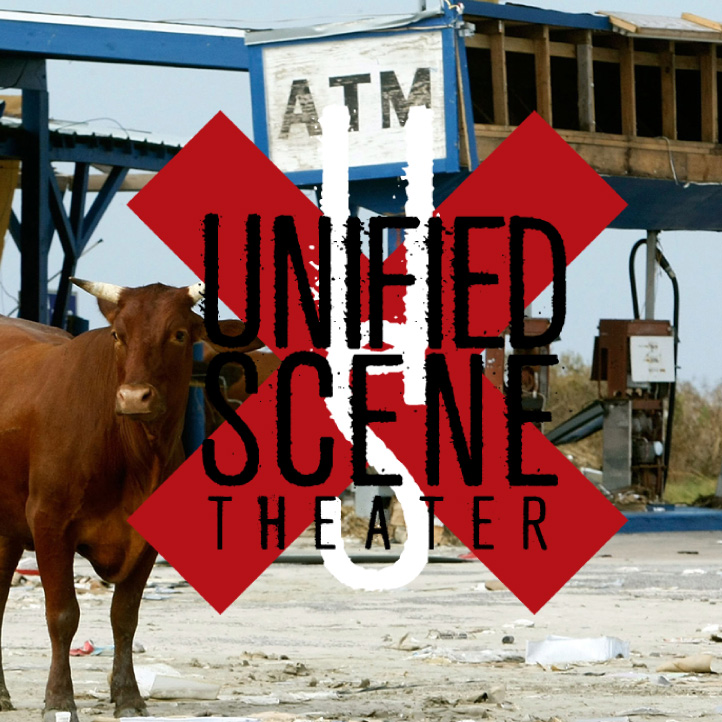 What's it like to be in recovery? And, more importantly, what are the unique experiences of being a woman in recovery? Hope is here to tell you. And she brought a few friends. Tara Handron, the playwright and sole actor of her one-woman show, "Drunk with Hope," which runs for five performances at The Unified Scene Theater, discards clichéd depictions of recovery and relies on stories with depth, poignancy, and humor to expose the raw emotions and experiences so many alcoholic women face. Tara portrays a woman named Hope, as well as many other female alcoholics (twelve, total: some sober, some not-so-sober) of various ages, ethnicities, and socio-economic backgrounds. At times poignant, at times dark, but at all times (darkly and lightly) comic, Tara's exploration of the numerous personalities and experiences faced by women in recovery will leave you both gut-punched and laughing, and, of course, filled with hope. In a five-performance run that evolved out of Tara's master's thesis research of female recovering alcoholics, comparing their experiences in traditional face-to-face 12 Step recovery meetings to online meetings, the play is a fictional compilation of many women's stories along with her observations, experiences, and imagination. After premiering at Georgetown University in April 2008, she later produced "Drunk With Hope" at H St Playhouse in Washington, DC in February 2009 and in 2014 in Bethesda, MD at the Round House Theatre for a special one-night engagement. Since then, Tara has performed her play has been performed in a variety of cities and venues including festivals, recovery-related events, conferences, treatment centers, and jails (yep: jails!). We at The Unified Scene Theater are proud to bring her amazing show to our space. And we recently sat down with her to talk in greater detail about how she works, misconceptions about women in recovery, and how "Drunk With Hope" has evolved over the years:
TUS: What prompted you to create this extraordinary play?
Tara: It was 2007 and from what I could see the portrayals of people in active alcoholism and addiction as well as those of people in recovery were very limited and one dimensional. I had a very strong desire to create a piece that would more accurately demonstrate the diversity, complexities, and nuances of living in addiction and in recovery. I also wanted to honor the journey of the person in recovery or trying to recover.
TUS: You know that The Unified
Scene Theater prizes improvisation and improvisational comedy, and that you yourself were trained at Second City. How much did your improv training play a part in the creation of the role? And, have you or do you find yourself making choices "in the moment" while performing "Drunk with Hope?"
Tara: My improv training played an essential part in my play's creation and development. Ann Libera, a longtime member and instructor at Second City, said to us on the first day, "This work will change you." And it definitely did. It changed me personally, creatively, and how I approach my performing. I would improvise by myself as I created characters. I also relied on my training for moments when I went up on a line. I had close to 20 pages of monologues to learn and memorize so improv helped me to not freak out is I missed a line. In the moment, while performing, I have discovered totally new stuff depending on the space and the audience. All those little catalysts would have been wasted had I not studied improv. Also, improv gets me out of myself which is so important for a solo performer and a person in recovery. Self-centeredness can take over very easily!
TUS: What are some of the misconceptions people about addiction and recovery in general? And about women in recovery in particular?
Tara: Well, I think one misconception about people with this illness is that everyone drank a ton, all the time, every day and then they ended up homeless on the street. That might be the case for some people but certainly not everyone. There are many different shades and manifestations of this illness. I think there might be a misconception that recovery means you are actively struggling day in and day out to not take a drink, that any little problem or crisis will send a recovering person back to a drink or drug. Sometimes we do struggle with life, just like any human being, but recovery means freedom and means we have a chance to really live life and do awesome things without the shackles of drugs and alcohol. I can't think of misconception specific to women in recovery but I can say it annoys me when the misconception that all alcoholic women are super promiscuous is perpetuated. Sometimes that happens, but not always!
TUS: You play so many different characters in this play. How do you approach the creation of a character? From the outside in? With a voice, gesture, a way of moving or a verbal-tic, etc? Or from the inside-out? From how that character sees the world?
Tara: In the case of this show and because it is so character driven and research based, I used a variety of ways to discover and create my characters. In some cases,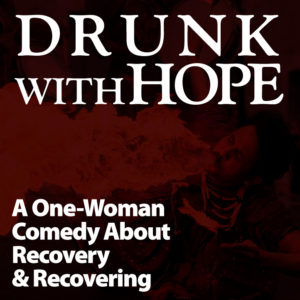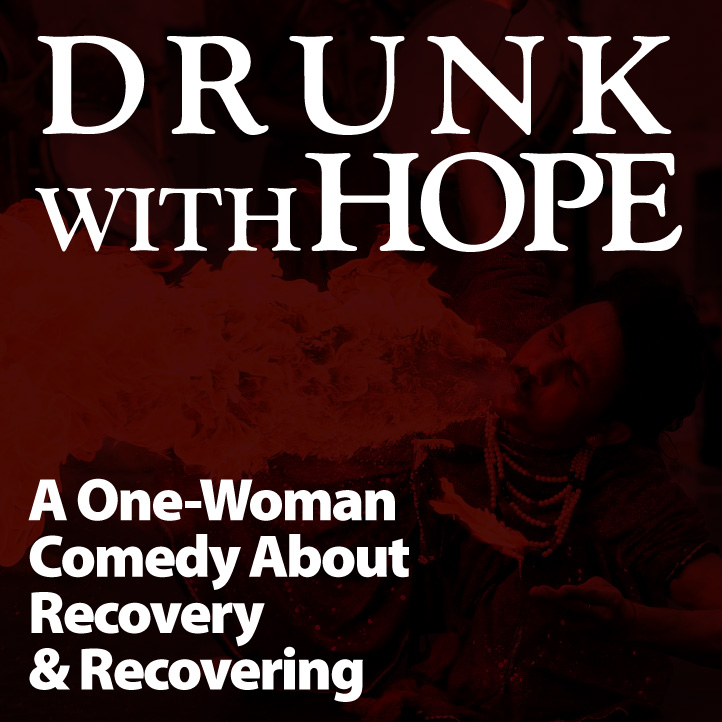 the character was based on a woman's traumatic experience, sometimes that woman was a dear friend of mine, and in that case those intense emotions started my journey creating that character. In other cases, like a charter I based on a woman I met in a detox center, her body language and her speech patterns were how I developed that character and worked from the outside in. I have acting training in multiple approaches so I use what feels right at as I am working.
TUS: This isn't the first time you've performed this production over the last couple of years. What are the ways in which you've transformed it? Meaning: will those who might have seen it before here in the DC area discover something new?
Tara: Gosh, there are many ways I have changed the show since its first production. I would say overall it is tighter. I perform it regularly at places like the Kolmac Clinic in Washington, DC and so I get opportunities often to observe how my play is being received. I have taken out all the technology I was using to show what online meetings look like. Some characters stories have morphed sometimes because it is based on a real person and that person has evolved and so I felt compelled for their character to evolve. Depending on when a person first saw my show, they will see new characters this time. And lastly, I am very aware of what the addiction/recovery landscape looks like now versus when I first wrote this. This is subject is still incredibly relevant, and will be for a very long time in my opinion, while at the same time the world has changed and I have changed and therefore my play, in some ways, needs to change too. And that again is where the improv comes in.
"Drunk With Hope" runs for five performances at The Unified Scene Theater (80 T Street NW):
Thursday, April 27th, 8 p.m.  More info here and here. Get tickets here.
Friday, April 28th, 8 p.m. More info here and here. Get tickets here.
Friday, May 5th, 8 p.m. More info here and here. Get tickets here.
Saturday, May 6th, 8 p.m.  More info here and here. Get tickets here.
Sunday, May 7th 7 p.m. More info here and here. Get tickets here.
What's it like to be in recovery? And, more importantly, what are the unique experiences of being a woman in recovery? Hope is here to tell you. And she brought a few friends. Tara Handron, the playwright and sole actor of her one-woman show, "Drunk with Hope," which...
We at The Unified Scene Theater have simply run out of superlatives to describe the brilliance that is VI Lenin. They are slow, patient, intelligent, and stunningly, arrestingly funny. Their chemistry is palpable and apparent whenever they take the stage: three...
Request for Protest : Pat Bragan, Mary Canter, Scott Hopmann, Emily Markle, Brandon McTavish, and Chris Rampolla. Character-driven and full of quirk, RFP's improv comedy shows could be compared to a string of feral ponies high-stepping across the not-so-nice-end of...
The Unified Scene Theater and Women From Mars present: Silent Reflections: A Clown Noir Cabaret $15. TWO SHOWS! Tuesday, January, 12th, 9:30 p.m. (doors open at 9) Wednesday, January, 13th, 8:30 p.m. (doors open at 8)   Show description: A girl, a diva and a mother...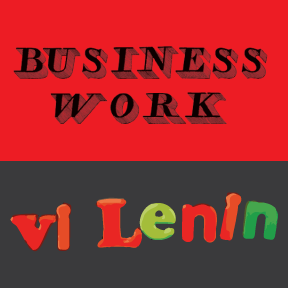 That one drunk uncle you have tried to warn you: "Those damned Commie-New Yorkers Are Taking Over!" And when it comes to The Unified Scene Theater, he was right.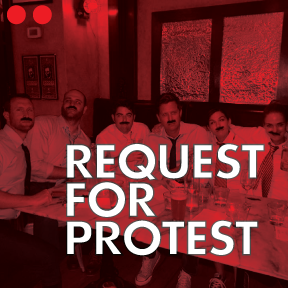 When: Friday, November 6th, 8:30 p.m. (doors open at 8)
For The Unified Scene Theater's second show, we're combining the talents of a new-to-the-scene DC-based improv troupe and a veteran troupe making its second appearance at TUS: Request for Protest and ShawnMikael(s).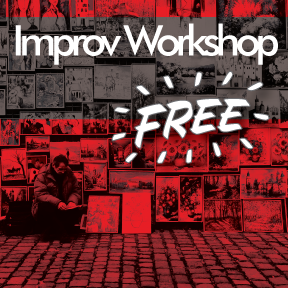 Free Improv Workshop, Nov. 8th 1-3 p.m. Ever thought "Hey, this improv crap looks fun. But I'm not sure I could do it. Wouldn't mind giving it a test run before I do." Well, now's your chance: we're offering a free (that's right: FREE) 2-hour improv workshop at The...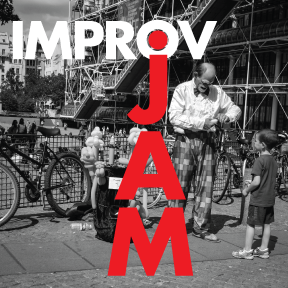 Improv JAM! Sunday, Nov. 22, 1-3 p.m. Starting this month, we'll be hosting a monthly Improv Jam for both novices and veterans. Haven't been on stage in a while and want to shake out the cobwebs? Or want to get back on the horse after some time away? We got your back....