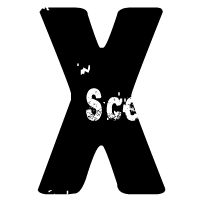 All You Sniffling Improv Kids? HOLD STEADY
"I always dreamed about a unified scene," wrote The Hold Steady's Craig Finn in the song "Sweet Payne" off their debut album "Almost Killed Me." He was writing about how fractured the local music scene was in Minneapolis, the band's home base at the time. But he could have been writing about any artistic scene, anywhere, whether it was music, art, performance, theater, and comedy.
He's right. It's time for the scene to unify. And, for DC's improv scene, that time is now.
The Unified Scene Theater
The Unified Scene Theater: a theater-space that privileges and catalyzes the highly energized, highly galvanized improvisational comedy scene here in Washington, DC. We're a permanent home (finally) for those wayward types raised on the collaborative art of improvisational comedy, an art that's completely transformed comedy as art form, not just here in America but globally.
Welcome to the scene, scenesters.
Common Questions
Do you serve beer and alcohol? Nope. Not yet. We're working on it, but, to be honest, not too hard. Why? Because there's plenty of awesome amazing places to grab a beer or a drink both before and after the show. And we highly recommend them.
Do you ever feature or book stand-up comedy or comedians? Rarely. Our sense is that are plenty of places throughout the DC-MD-VA area where one can not only see stand-up but perform it. Feel free to check those places out.
What's with all the punk-rock/music/concert posters/stuff on the walls? Both of the owners have a punk-rock, DC-hardcore scene pedigree. Their fondest memories were going to see shows in places like this. Just their way of capturing the freewheeling, DIY spirit and ethos of their time and putting inside an improvisational comedy theater, which is where it belongs.
I have an idea for a show I think would be perfect for The US Theater. Mind if I send it to you? By all means send it!
I live in Bloomingdale/Eckington and I'd like to hold an event that would benefit the neighborhood. Is your space available for rent? Yep. Drop us a line here.
Who's Behind It?
The Unified Scene Theater is the brainchild of Shawn Westfall and Kathy Baird Westfall.
Shawn Westfall
He was  the exclusive teacher of improvisational comedy at the DC Improv for more than 12 years, where he taught classes in beginning improv, advanced short-form and long-form improv, as well as improv workshops focusing on character, long form, and non-traditional improv techniques. His classes (and the numerous performances they've generated) have been featured in the pages of The Washington Post, The Washington Post Express, Washingtonian magazine, as well on Washington Post Radio, DC 101, WTOP Radio, Mix 107.3's "The Jack Diamond Morning Show," on The Food Network's "Dinner: Impossible!," the popular show "BroadMinded" on SirisusXMRadio's Stars channel, as well as on such local media outlets as K Street Kate's video weblog, and other local blogs, including WeLoveDC.com, among many others.
Shawn has performed improvisational comedy for nearly two decades years with a number of professional improv troupes, including Loose Screws in Honolulu, Hawaii and The Oxymorons, a nationally recognized improv troupe in San Antonio. He was the founder and creative director of bright young things, an improv troupe specializing in long-form improv that played to audiences in Washington, DC, which also was the very first improv troupe to headline at the DC Improv. Shawn was also one of the founding cast members of iMusical, a nationally recognized show that improvises a musical (both music and libretto) based on a single audience suggestion. Currently, Shawn is a member of ShawnMikael(s), a two-person troupe he formed with venerated DC improvisational actor Mikael Johnson. In addition to a performance schedule that has them playing to audiences all over the Eastern seaboard, ShawnMikael(s) has racked up a number of accolades during its short time in existence: the show it mounted as part of the 2011 Capital Fringe Festival found the duo being awarded four stars and named "Best of the Fest" by DC TheaterScene; finally, the duo have twice entered the Harrisburg Comedy Improv Throwdown, winning both times against stiff competition from troupes from Pittsburgh, Philadelphia, and New York City.
In addition, Shawn is the CEO and founder of Commedia Partners, which provides on-site corporate events that unleash the fun, power and tools of improvisational comedy to help foment creativity, build camaraderie, enhance communication skills, create and cement teams, and allow organizations to re-envision themselves and their people. Events are provided against a backdrop and context of actual real-world experience: partners are themselves people who have decades of experience in the business, corporate and organizational sectors and industries. He's brought improv as a strategy for fostering creativity, leadership, team-building, change-management, business strategy, and organizational development on-site to various private, public and non-governmental organizations, including the U.S. Chamber of Commerce, Discovery Communications, B'nai Brith Youth Organization, Touchstone Consulting, Booz Allen Hamilton, 360Live Media, Ogilvy, Burson-Marsteller, The Washington Post Company, GEICO, The World Bank, AIPAC, Chipotle, ShotSpotter, Flying Dog Brewery, the consulate for the Embassy of Indonesia, SRA International, the National Institutes of Health, Sol Systems, Johnson & Johnson, and Hello, Cupcake!, among numerous others.
Kathy Baird Westfall
Kathy took her first improv class in 2011 after returning from Burning Man, where she was inspired to return to her creative roots. Improv both delighted and terrified her, and she continued to explore improv curriculum, classes and activities around Washington, DC between the DC Improv and Washington Improv Theater. Oh yeah, and Shawn was her first teacher which is how they met and decided they were going to take over the world.
Kathy is also a member of the vibrant storytelling community in DC and actively participates, performs with and assists Story District and Better Said Than Done. Via storytelling, acting and improv, Kathy has performed on stage at the National Theater, the Kennedy Center, the 9:30 Club, the Capital Fringe Festival, the DC Improv and The Little Theater of Alexandria among others. She wishes she had time to do that more.
She is also active in the local Burning Man community and both plans and produces events for her village including a variety of workshops and activities for their one-week festivities in the desert including improv, storytelling and a real-life Dating Game which is an annual event she has co-produced with Shawn since 2013.
In her day job, Kathy is the head of strategy and the digital and social media team at Ogilvy Washington. She's a creative marketing leader with almost two decades of experience in digital communications, public relations, branding, advertising and social media for leading corporate brands, cultural institutions, government and nonprofits. She is also an adjunct professor at Georgetown University where she has taught digital and integrated marketing communications at the Masters in Corporate Communications and Public Relations program since 2008. She serves as an active board member for Story District.
In addition to her education in comedy school, Kathy went to local universities – The George Washington University for undergrad and Georgetown University for graduate school. She's practically a native Washingtonian, however she's actually truly native (Lakota/Oneida), and originally from South Dakota. Prior to college, Kathy attended the American Academy of Dramatic Arts in New York City. In her spare time when she's not working, hanging out with her daughter Peaches, busy with improv pursuits or co-producing world domination with Shawn, Kathy is up in the gym. Working on her fitness. She's completely addicted to Solidcore, SoulCycle and Yoga and a big supporter of the local fitness community. (links)